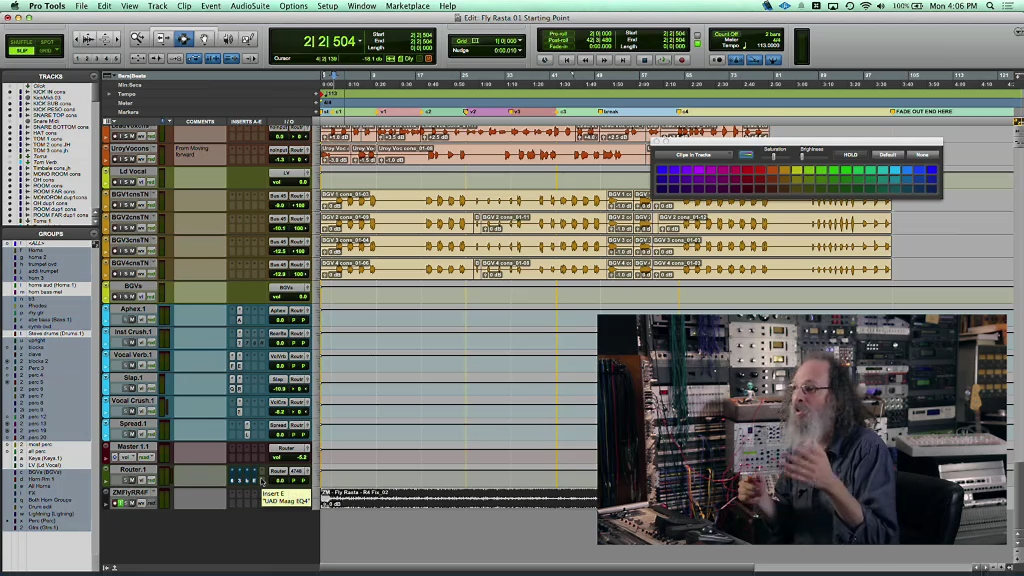 Year of release : 2015
Manufacturer : pureMix
Manufacturer site : www.puremix.net/video/andrew-scheps-mixing-fly-rasta-in-the-box.html
Posted by : Andrew Scheps
Duration : 02:37:04
Type of handing out material : Video Tutorial
Language : English

Description : Andrew Scheps is one of the world's best mix engineers. He earned his Grammys by mixing the hits of Adèle, Red Hot Chilli Peppers, Jay-Z, Michael Jackson. Andrew was kind enough to allow pureMix.net in this video to watch his mixing process in the box, where he recreated his mix of the song "Fly Rasta" by the amazing Ziggy Marley from the album "Fly Rasta" of the same name on Tuff Gong Records.
Andrew Scheps is one of the top mixing engineers in the world today. He earned his stripes and jay-z to Michael Jackson. For all the boxing process, I'm not happy to follow you to watch this video out of the box on the eponymous album of the Fly Rasta on the Tuff Gong records. .
In the case of a mix of mixers, there is a mix of stones unturned If you've ever wondered, do you?
It is a label on the background of your eyes. You can't get to know your tracks and mixes.


Example files : present
Video Format : FLV
Video : AVC, 1024×576, 15: 9, 23.976 frames / sec
Audio : AAC, 44.1 kHz, 2 channels
Total bit rate : ~ 1482 kbps