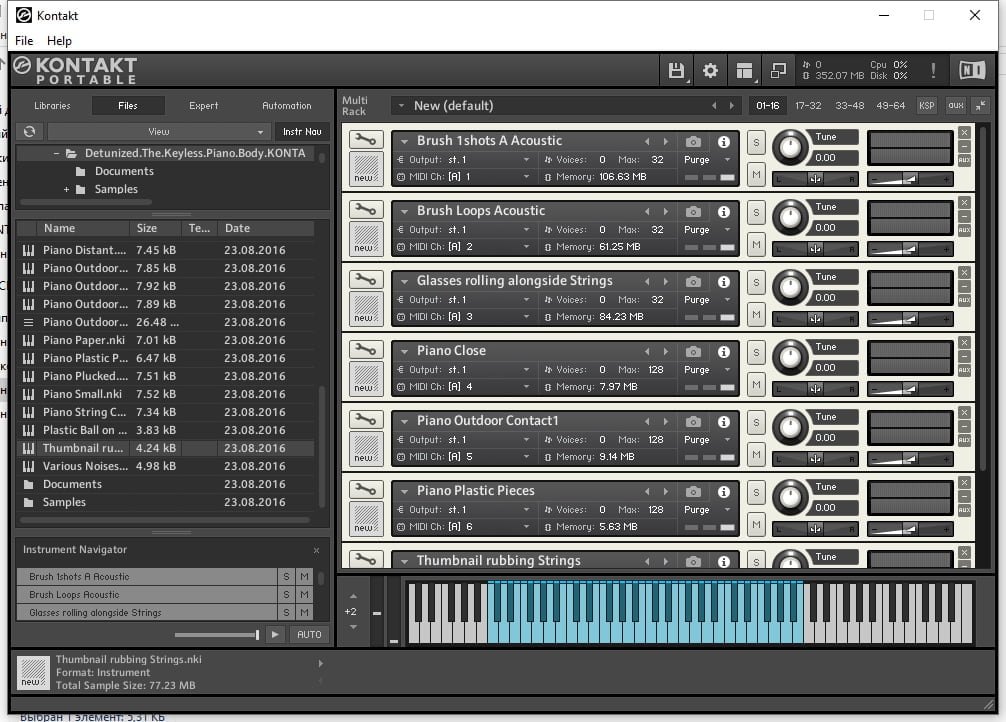 Publisher : Detunized
Website : detunized
Format : KONTAKT
Quality : 24 bit 48 kHz stereo
Description : The Keyless Piano Body is a Kontakt library that contains an abandoned piano without a keyboard.
The library combines the sounds of three recording sessions, which took place for the Rolfing series, which was originally available only as a Live Pack.
At the 1st and 2nd sessions, the piano was delivered to the studio and literally placed behind, so that you could throw various objects onto it, such as plastic balls, felt balls, glasses, and more, to excite the strings. At the end of both sessions, tons of samples were ready for editing. They now form 13 instruments for Kontakt, which include several finely tuned pianos, as well as a variety of pre-processed piano kits.
Session 3 was a kind of field recording, since the piano was transferred to the garden. Recordings were made 6-channel, so you can create multiple sets of samples using 2 acoustic microphones and 4 pickups. Again, the Kontakt instruments from this session contain the sounds of a damaged piano, which is both beautiful and impressive. In the second pass, the sound of the piano strings was extracted with a jazz brush in order to get 3 multichannel dials with processed piano sounds.