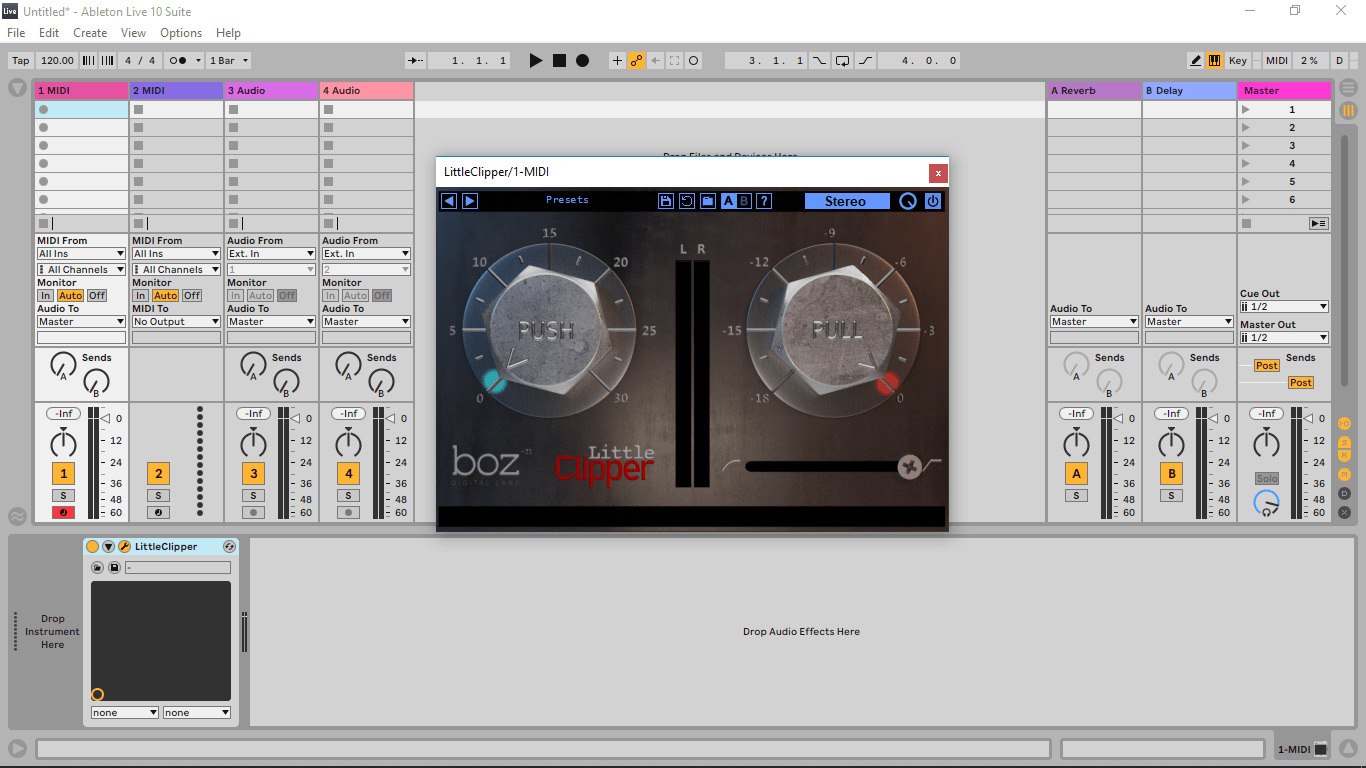 Year / Release Date : 01/14/2019
Developer : Boz Digital Labs
Developer Website : Boz Digital Lab
Format : VST / VST3 / AAX
Digit capacity : 32bit, 64bit
Tablet : Ne Needed
System requirements : Windows 7 +
Description : Little Clipper, a smaller version of his big brother (Big Clipper). Clipping is one of the most misunderstood blending processes. When used properly it can make blending easier. Things will simply fall into place better and keep the dynamics under control. As with all effects, however, it is easy to overdo it. The small Clipper makes it easy to dial in clear meters, which show you how much clipping takes place, and all the necessary functions that allow you to have just the right amount in your clipping.
Composition :
Big Clipper.v1.1.0
Pan Knob.v1.0.1
ProVocative.v1.0.6
Little Clipper 1.0.0
L8R 1.0.3
The Wall 1.0.6
Big Beautiful Door 1.0.5
Gatey Watey 1.0.3
Hoser 1.1.0
HoserXT 1.1.0
Plus 10 db Compressor 1.1.0
Plus 10 db Equaliser 1.1.0
Plus 10 db 1.1.0
Transgressor 1.0.6
JST SideWidener CM 1.0
Bark Of Dog 1.2.1
Imperial Delay 1.5.8
Little Foot 1.1.4
Manic Compressor 1.0.3
Mongoose 1.1.1
Panipulator 2.0.1
Panther Stereo Manipulation 1.1.4
Sasquatch 1.2.0
T-Bone 1.5.2
Width.Knob 1.0.0