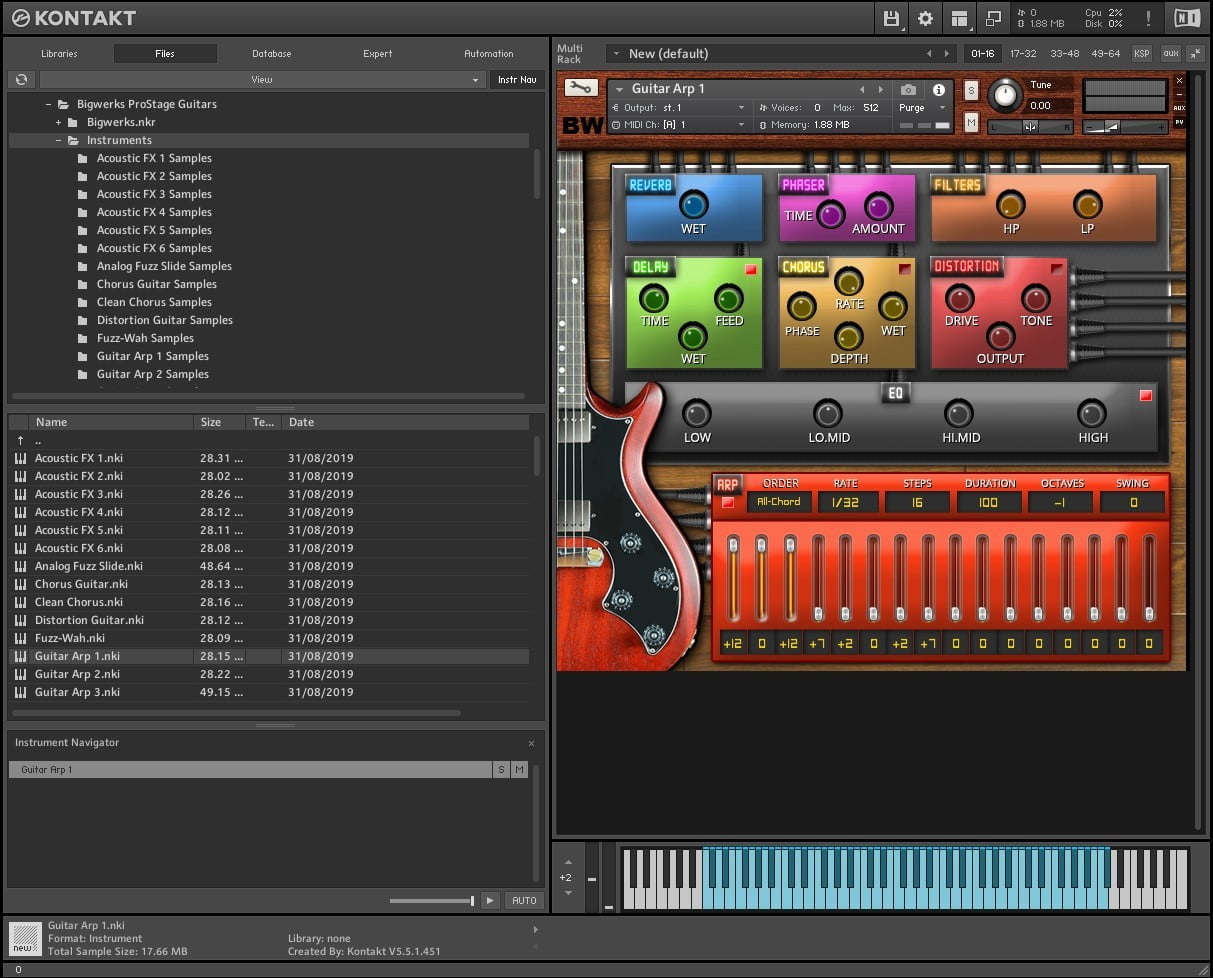 Publisher: BigWerks
Website: BigWerks
Format: KONTAKT
Quality: 24 bit 44.1 kHz stereo
---
Description: ProStage Guitars is a Guitars Kontakt library developed by ProStage for more realistic guitar sound. We skipped our usual process of cleaning up guitar samples to keep it looking natural. These patches are straight from the guitarist's hands and programmed into contact for your enjoyment.
Requires Full version of Kontakt 5.5.1 as the minimum.
We used condenser & dynamic mics at different positions to record, we also used the direct line method of recording to capture our guitar samples.
Patched Include:
Total Of 42 Guitars, Acoustic Guitars, Electric Guitars, Distorted Guitars, FX, Arps
FX include:
Filter, reverb, delay, Eq, phaser, arpeggiator, chorus, distortion
System Requirements :
Runs on Kontakt full version 5.5.1 or higher
---