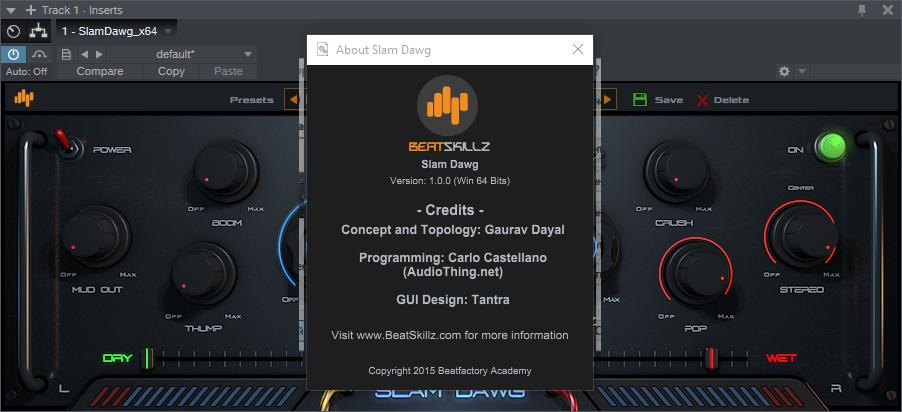 Year / Release Date: 06.2018 – 11.2019
Developer: BeatSkillz
Developer's site: www.beatskillz.com/shop/reelight/
Format: VST, VST3, AAX
Bit: 32bit, 64bit
Tabletka: Not required
System Requirements: Windows 7 +
---
Description: After the successful launch of Soultastik Drums, we present Soultasktik KZ. Soultastik KZ is a new plugin based on the Trap Soul genre.
Now turn your Trap / RnB / Hip-Hop ideas into reality as soon as possible. Soultastik KZ is heavily influenced by soul artists such as Bryson tiller, PARTYNEXTDOOR, FUTURE, TY DOLLA $ ign, 2 CHAINZ, JEREMIH, etc.
Soultastik KZ contains quality sounds. Over 99 presets to choose from. Presets fall into different categories like bass, keys, pads, plucks, etc.
Sources:
Beatskillz – Soultastik KZ 1.0 VSTi
BeatSkillz – Synthwave KZ v2.5.4
BeatSkills – Soultastik Drums
BeatSkillz – RetroKZ v1.0
BeatSkillz – RetroHit v1.0.0
Beatskillz – Synthwave Drums 1.0.0
BeatSkillz – Dark KZ 1.0
BeatSkillz – Bounce v1.2
BeatSkillz – That Thing v1.2
Beatskillz – Slam Dawg v1.0
BeatSkillz – ReeLight v1.3.0
BeatSkillz – Valvesque v1.2
BeatSkillz – Slam Pro v1.2
BeatSkillz – MAX1 v1.2
New:
Beatskillz – Soultastik KZ 1.0 VSTi x64
---