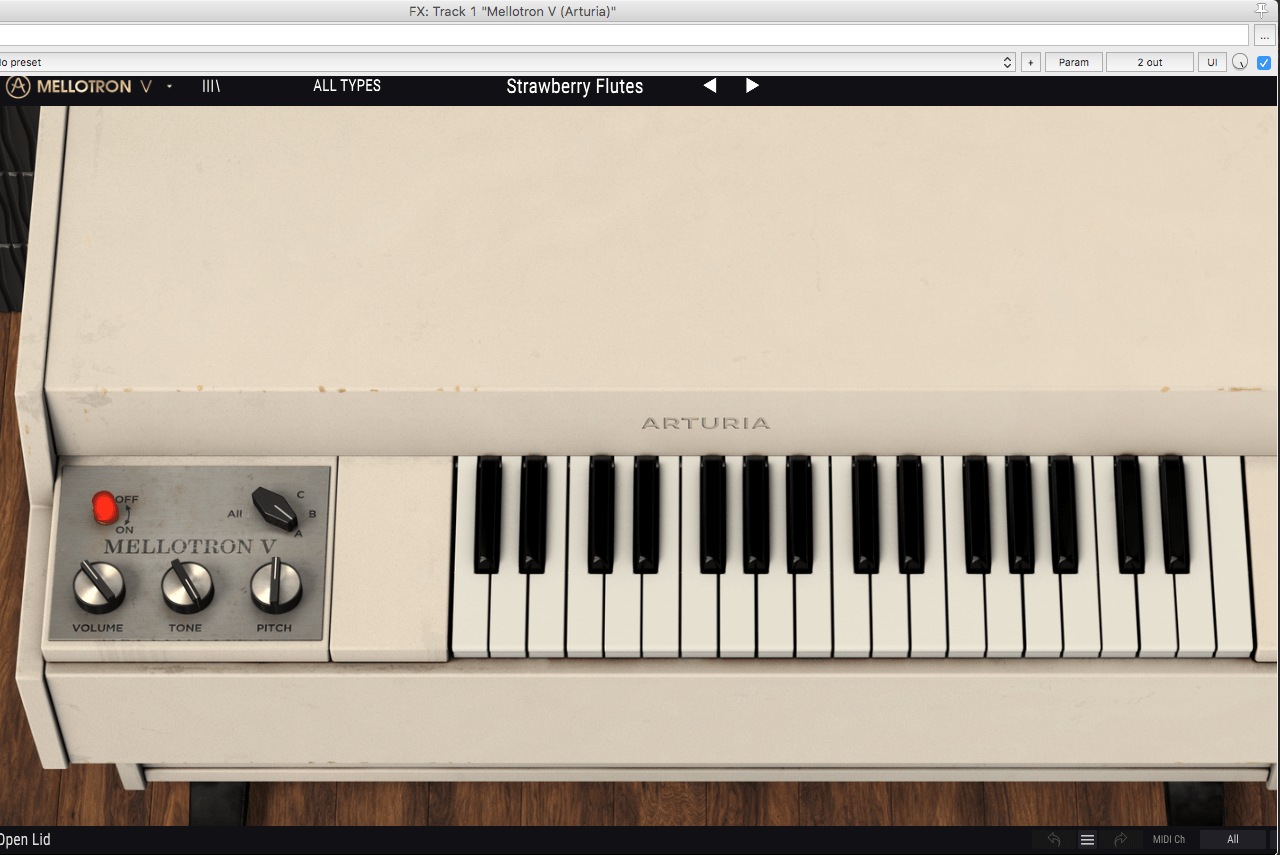 Release Year : 2019
Version : 1.1.0.3410
Developer : Arturia
Developer's site : arturia
Platform : Intel only
Interface language : English
Tablet : Present (Replacement Files)
System requirements : 10.10+: 4 GB RAM; 2.5 GHz CPU.
1GB free hard disk space
OpenGL 2.0 compatible GPU
---
Description : Mellotron is now with modifications that were never dreamed of in the 1960s and our accurately modeled reproduction will give your sound an updated vintage perfection.
In the mid-60s, Melotron excited keyboardists with the ability to play tapes of real orchestral instruments on magnetic tape, adding his own bizarre sound character. Whether you come up with classics or create something new, adding this vintage sound to your music with Mellotron V will surely make people sit and listen.
Mellotron V transfers the orchestral sounds of classic art rock directly into your hands – don't have to wear a cape.
Imagine a pre-digital world in which there was no sampling, and the only way to incorporate orchestral realism into your music is to hire a real orchestra. Enter the 1963 Mellotron. We lovingly remade it into Mellotron V for your music today.
But what if you put the tape playback mechanism under each key and give each of them a record of one orchestral instrumental note? This ingenuity led Mellotron and artists such as The Beatles, The Moody Blues, Genesis and Yes to perform with string, wind instruments, brass instruments and others, without hiring a room full of session players. The imperfection of the tape and other electronics of the 1960s gave a kind of start to these traditional instruments.
Release note:
It's an early Christmas for Mac users! I spent 50 plus man hours reversing these Arturia plugins, much more if we don't count just this past week. It was by far the most requested in my PMs despite me owning legit V collection 7.
Some notes about the plugins – testing in Ableton Live 10 some of the VST3 plugins crash when you delete them from a track, this is a problem for legit users too. VST and AU are not affected despite the AU wrapping the VST3 plugin – more reason to just switch to AU full time so you can use Live 10.1.4 too. AAX is working as it is wrapping the VST3 in Library / Arturia / PRODUCT NAME. Do not remove Arturia Software Center. Make sure to read instructions carefully – CASHMERE