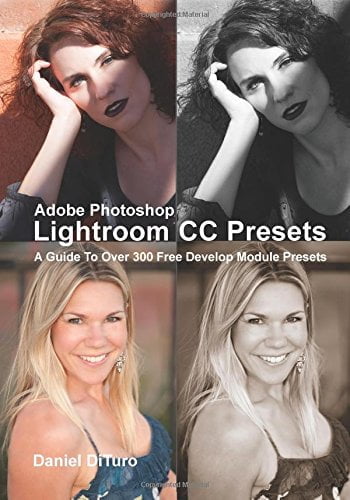 Adobe Photoshop Lightroom CC Presets: A Guide To Over 300 Free Develop Module Presets
English | June 2, 2015 | ISBN: 0692463089 | 130 Pages | AZW3/MOBI/EPUB/PDF (conv) | 71.38 MB
A quick reference guide to over 300 free Lightroom CC develop module presets available from Adobe and onOne. Before and after photographs quickly show how each preset affects a photo. Most presets are applied to portraits of people. Several presets are applied to portraits and landscapes. Within minutes you can evaluate if a preset is appropriate for your application. Save time by cutting the guesswork if a preset or presets provide the look and feel you desire. Twenty-two groups of presets are represented including presets for B&W conversion, B&W tinting, hand tinting, glow, movie looks, vignettes, and more.
PS : If You got an error while extracting while others are working try diferent directory path in your PC. Somtimes if you got a long directory path while extracting it will giv you an error. To solve this issue , as an example just paste the tgz file in C drive and extract (just inside the C drive not with in any other folder). Hope your Understand