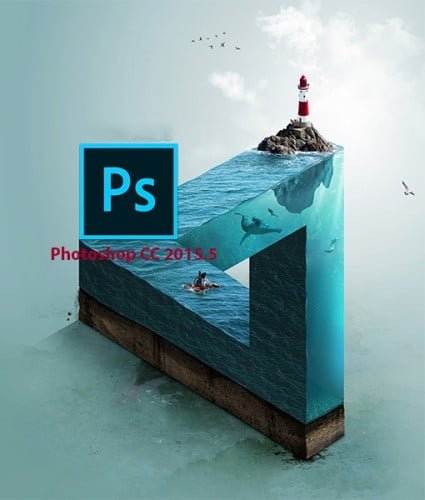 Create anything you can imagine. Anywhere you are. The worlds best imaging and design app is at the core of almost every creative project. Work across desktop and mobile devices to create and enhance your photographs, web and mobile app designs, 3D artwork, videos and more.
A whole new experience in digital imaging.
See how the latest releases help you quickly turn any idea into incredible work with great new features for web and app design, photography, print and graphic design.
From inspiration to final creation. Faster.
The right assets. Right away.
Creative Cloud Libraries stores all your brushes, images, colors, character styles and other assets, so they're instantly available across your desktop and mobile devices.
Adobe Stock built right in.
Spend less time searching and more time designing with 55 million royalty-free images and graphics inside Photoshop. Adobe Stock now offers a curated collection of premium images from some of the world's leading creatives.
What's New in Photoshop CC (2015.5):
Better collaboration with Libraries
Manage distribution of read-only Creative Cloud Libraries so they can be used by team members, but not changed or deleted.
Updated Libraries panel
Find the assets you need faster with new filtered search of the Adobe Stock and icons that make it easy to identify licensed Stock assets.
Selection and Masking Space
This new dedicated workspace helps you make precise selections and masks more easily than ever. Use tools like Refine Edge Brush to cleanly separate foreground and background elements.
Everyday tasks, accelerated
Photoshop CC opens documents faster and delivers greater responsiveness. Plus, Content-Aware Fill is up to 3X faster with even better results, and the Font menu shows lists of fonts up to 4X faster.
Content-Aware Crop
Photoshop uses Content-Aware technology to intelligently fill in the gaps when you use the Crop tool to rotate an image or expand your canvas beyond the image's original size.
Match Font
Photoshop can now analyze, identify and match Latin fonts from an image or photo, taking the guesswork out of finding the perfect font for your design.
Improved artboards
Now you can duplicate a layer or layer group into other artboards, quickly change artboard backgrounds, and view artboards with transparent backgrounds.
Export enhancements
A new checkbox makes it a snap to embed color profiles in PNG or JPG files.
Adjust facial features
Face-Aware Liquify automatically identifies eyes, noses, mouths, and other facial features and then makes it easy to adjust them. Great for retouching portraits.
Work easier with glyphs
Apply alternate glyphs for specific characters directly from an in-context menu.
3D printing to Microsoft 3MF
Create patterns with Capture CC
Use Capture CC on your mobile device to turn any image into a pattern. Save it to a Creative Cloud Library, and then use it as a pattern or pattern fill in your Photoshop projects.
Showcase your work with Adobe Portfolio
Now when you use Adobe Portfolio to create a beautiful website to show off your Photoshop images, you can include custom landing and contact pages to better connect with viewers.
Works with Adobe Experience Design CC (Preview)
Copy and paste your Photoshop CC assets directly into Adobe XD, the new all-in-one tool for designing and prototyping user experiences for websites and mobile apps.
And so much more
Also includes: A new preference to use the legacy Healing Brush, improved responsiveness of touch gestures, new options when exporting artboards, and so much more.
Interface languages: English, Spanish, Italian, German, Polish, Russian, Ukrainian, French.
Notes to the portable Assembly:
1 Select interface language to run portable Assembly will be using LanguagePhotoshop.exe near PhotoshopPortable.exe
2 Includes a module Camera Raw 9.6.0.625 (drive:\..\Photoshop17\App\Ps\Required\Plug-Ins\File Formats), but there are no profiles lenses. To add profiles lenses Camera Raw and Lens Correction download them further and extract in "drive:\..\Photoshop17\App\Ps\Resources\CameraRaw\" (originally in portable Assembly is just a blank template). If you need some time off Camera Profiles and Lens Profiles (to the same and run the program to accelerate), then remove them is not necessary: just put in the beginning of the folder name CameraRaw the sign "-" or another (example: "-CameraRaw"), and to enable produce the opposite effect.
3 Finally, a little tip: after you close the program, especially if you work with flash, wait a few seconds before the new start (or before removing a USB device), because the program needs some time to migrate from the system and registry in your folder made her change and delete traces behind.
OS: Windows 7 / 8 / 10 (32-bit / 64-bit)
Jezyk interfejsu: Multi / Polski
Size: 1.35 GB