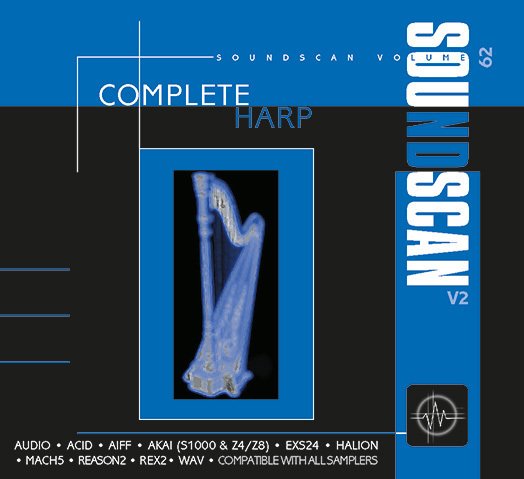 The harp is a much coveted instruments, used in many classical composition and appreciated in all styles. This enormous collection starts with a nice selection of musically inspiring phrases. You can benefit from the subtleties of Glissando and Bisbigliando.
Next comes a chord section and the classic "cascade runs" (up, down , down, up & down). The collection ends with several variations of the instrument finely multisampled.
This Soundscan provides all you need to enjoy the mesmerizing and enchanting harp.
* Total : 380 samples (36 loops / 35 bisbigliandos /39 chords /
29 cascades / 133 glisses / 108 single shots)
* 33 audio tracks
* Wav-Acid/Aiff/EXS24/Halion/Reason2/Akai Z4-Z8/Mach5/REX2
* Akai partition : 33 volumes
* Tempo : 70 – 140 BPM