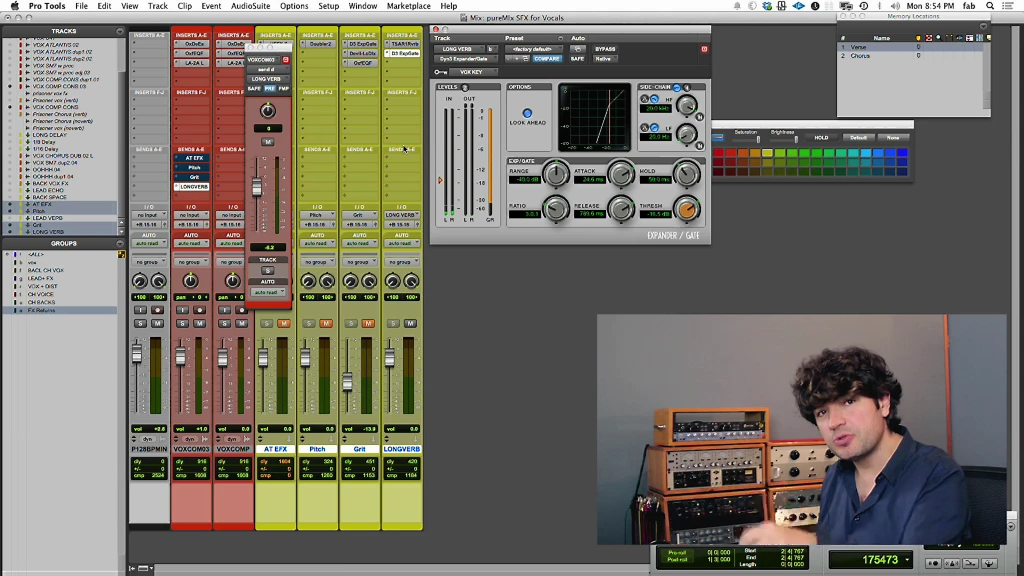 Year of release : 2015
Manufacturer : pureMix
Manufacturer website : www.puremix.net/video/special-effects-on-vocals.html
Posted by : Fab Dupont
Voiceover: Mike Mehanzon
Duration : 00:20:11
Type of handing out material : Video Tutorial
Language : Russian + English

Description : In this video, well-known producer Fab Dupont shows how to make your vocal track sound interesting. It's time to learn the different tricks that are used in each professional production to give body, width and magic to vocals.
If you want to know how to play your favorite record.
If you are struggling with your favorite record?
Fab Dupont shows sound track. Body, width and magic.

Plugins used:
Antares: Harmony EFX
Soundtoys: Devil-Loc Deluxe
Waves: Doubler
Sonnox: Oxford EQ

Sample files : none
English video format : FLV
Video : AVC, 1024×576, 16: 9, 23.976 frames / sec
Audio : AAC, 44.1 kHz, 2 channels
Total bitrate : 797 kbps
Video format of the Russian version : MP4
Video : AVC, 1280×720, 16: 9, 23.976 frames / s, 1809 kbps
Audio : AAC, 48.0 kHz, 2 channels, 192 kbps

Add. Information : For dubbing thanks a lot to well-known Russian radio presenter Mike Mikhanzon and the Golos-Reklama.ru project.