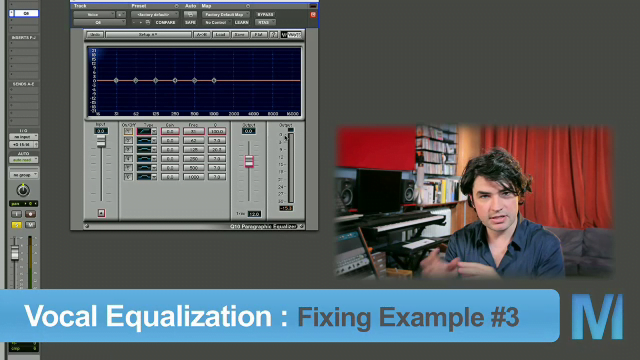 Year of release : 2011
Manufacturer : pureMix
Manufacturer website : www.puremix.net/video/how-to-eq-vocals.html
Posted by : Fab Dupont
Duration : 00:27:) 5
Type of handing out material : Video Tutorial
Language : English

Description : In modern pop music, vocals tend to be the most important part of a song. He is always ahead, in the center, but anyone who has ever tried to mix a recording knows that it is quite difficult to make the vocals sound good and bold among the pile of tracks, and even harder to get him to sit in the mix properly. In this video, Fab Dupont will talk about the principles and methods of working with vocals and show how to equal vocal tracks to get professional-sounding mixes.
The most important part of modern popular music. It's a funky way to make it.
It's a funky way to make it.

Chapters:
– Male Vocal: Fixing Eq
– Female Vocal: Fixing Eq
– Vocal Frequency Chart

Example files : present
Video Format : MP4
Video : AVC, 640×360, 16: 9, 23.976 frames / s, ~ 400 Kbps
Audio : AAC, 48.0 kHz, 320 kbps, 2 channels