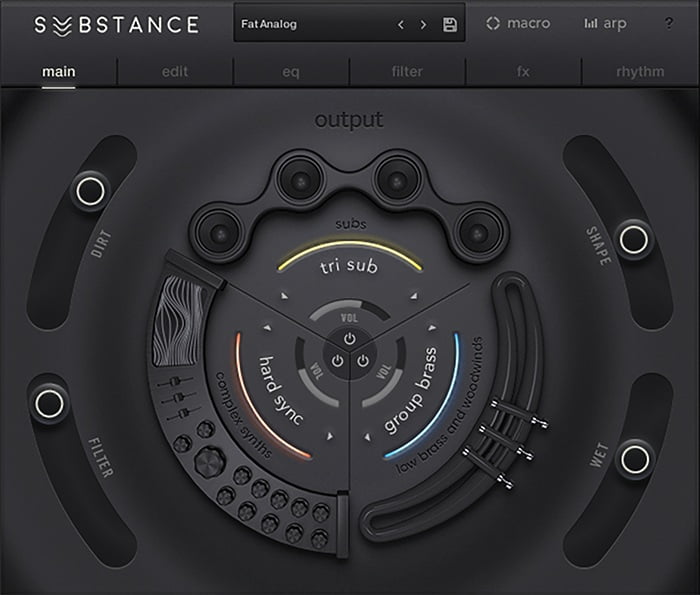 Substance is a deeply produced bass engine combining heavily processed electric and acoustic basses, full live brass sections, huge polysynths, the dirtiest analog synths, insane sound design and much more into single patches. The focus is not realistic emulation, it's about creating new & powerful sounds that push the boundaries of bass. The engine combines three layers of sources and blends them together with layer and global FX, filters, modulation, an advanced arpeggiator, flux control and macros.
"Our goal with SUBSTANCE was to create a bass engine that was not focused on emulation, but rather, on pushing the envelope with creative and powerful new sounds," says Output Founder Gregg Lehrman. "It's our most sophisticated engine to date and you can really get a sense of that from the first note."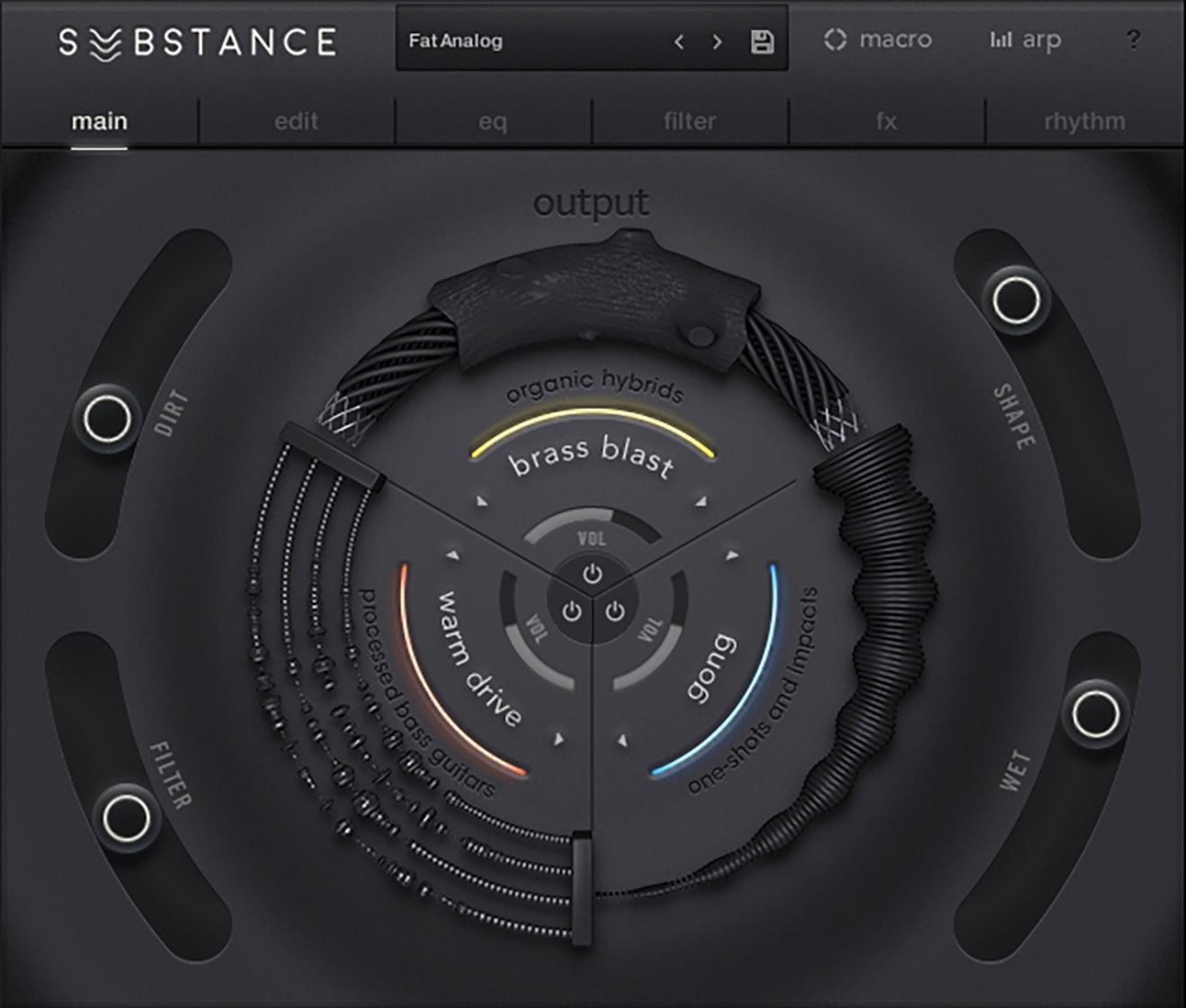 SUBSTANCE Features:
A playable instrument with 300 presets.
Powerful new 3-layer engine.
Preset menu with smart tagging.
Layer FX and global FX.
4 central macro sliders unique to each preset.
Advanced arpeggiator.
Monophonic and Legato modes.
Built-in help menu.
Rhythm page that syncs to tempo.
Kontakt 5.5.1