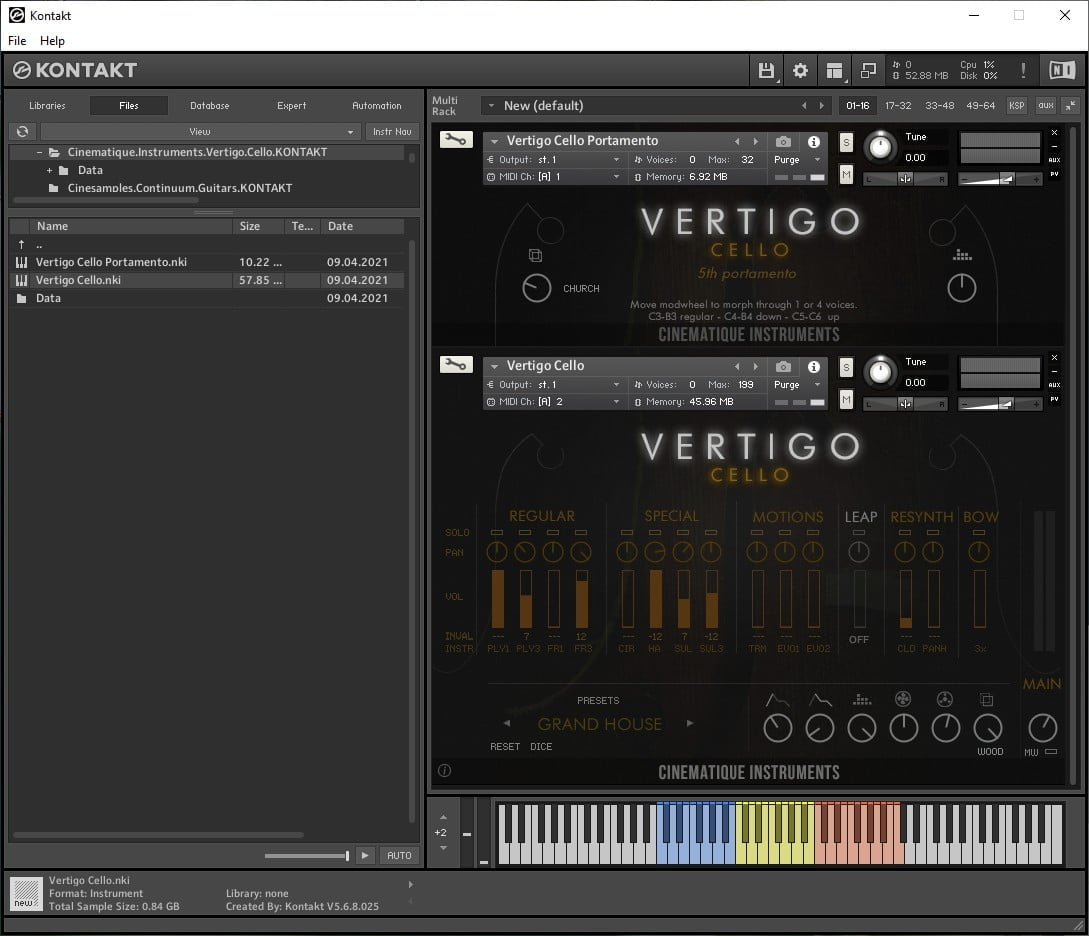 Publisher: Cinematique Instruments
Website: cinematique-instruments
Format: KONTAKT FULL & K'ed 5.6.8+
Quality: 24 bit 44.1 kHz stereo
---
Description: DEEP AND BRIGHT
The Vertigo Cello is another attractive member of the Vertigo family.
Vertigo Cello is filled with a stunning range of many different captivating solo cello articulations as well as trio playing techniques. The Vertigo Cello convinces with its ability – like other Vertigo instruments – to instantly create organic and unique string moods and distinctive organic soundscapes – all within the cello's tonal spectrum. Besides, of course, you can also play character-infused legato sounds.
As a bonus, we've added a portamento patch that plays a fifth of portamento in up and down variations – all in polyphony of 1 or 4 cellos.
---