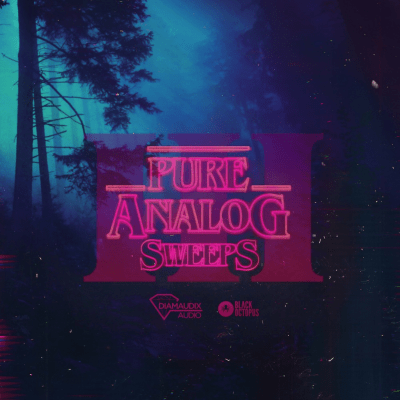 Publisher: Black Octopus Sound
Site: blackoctopus-sound.com
Format: WAV
Quality: 16/24 bit 44.1 kHz stereo
---
Description: Pure Analog Sweeps is an extensive library of unique analog sweep sound effects for artistic use in music, movies, and games. They can be applied to any form of creative audio production, and are perfect for transitions, collisions and drops. This is the third part of 4!
Pure analog sweeps are made for a variety of genres including Techno, Synthwave, Synthpop, EDM, Dubstep, House and many more!
Files are conveniently organized by key, so it's easy to find perfectly tuned effects for your next piece, or evaluate candidate sounds for creating a cosmic minor 7th chord.
Each sound is individually processed, tuned and equalized to the sensitivity of the human ear, so easily combine sounds in unison or harmony and enjoy them.
BONUS: Warm atmosphere, drum singles and bonus loops are included in this collection.
Content :
• 212 Analog Sweeps (Sorted by Key)
• 25 Bonus Atmospheres
• 17 Bonus Loops
• 28 Bonus One Shots
---