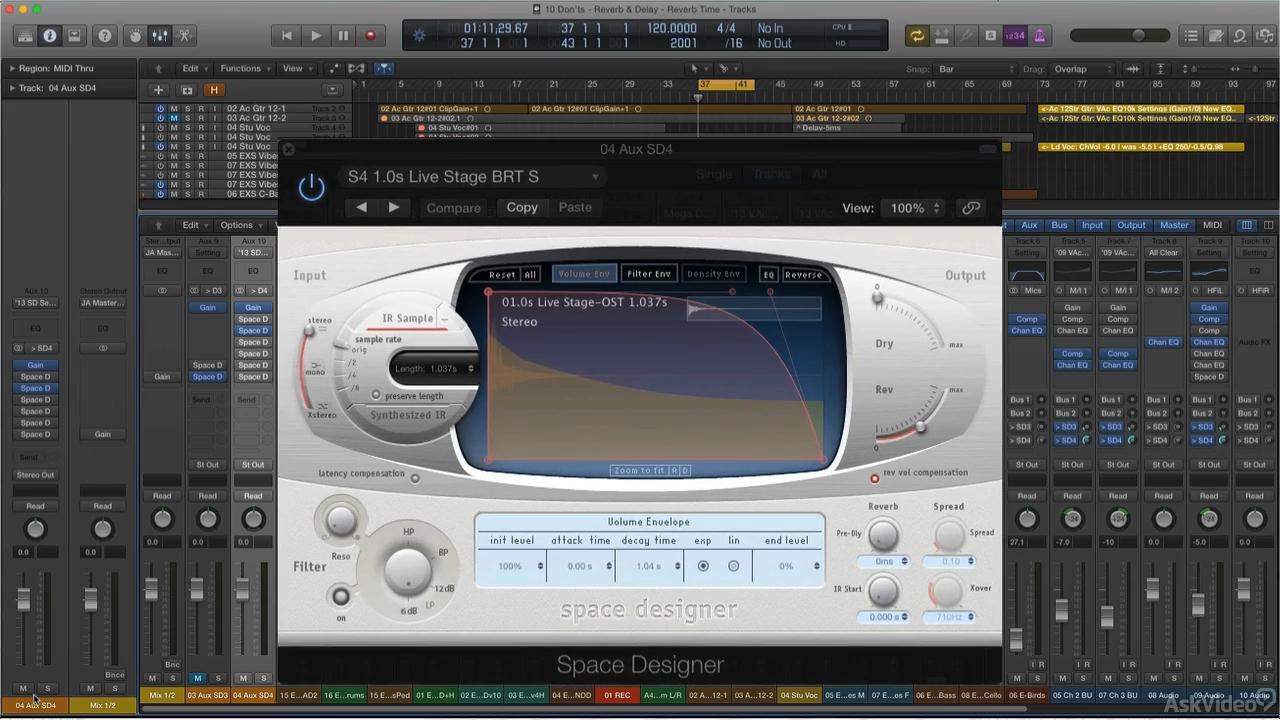 Year of release : 2016
Manufacturer : Ask Video
Manufacturer site : www.askvideo.com/course/audio-mistakes-103-10-common-reverb-delay-mistakes
Posted by : Joe Albano
Duration : 01:07:39
Type of handing out material : Video Tutorial
Language : English

Description : Have you ever wondered why your mixes are not as clear and clear as mixes with your favorite performers? One reason may be the blurring of time effects, such as delay and reverb, that muddy a well-recorded track. Joe Albano will guide you through all kinds of audio "situations" and show you how to recognize these kinds of errors and what you can do to correct them.
Discover all kinds of time-of-care, Joe Albano! Grow! Learn! Make Mistakes! Or, better yet, let us make them for you.
I love you why your favorite artists? It would be an ineligible way to record the time of the FX.
You can take it through to all situations. You learn all about optimizing reverbs and delays. Time-based modulations like chorusing to enhance a track rather than messing it up.
It will make it possible to improve your sonic experience. So you don't have to do it!

Content:
01 Introduction (06:28)
02 The Right Reverb (05:18)
03 Reverb Length Issues (07:08)
04 Wet & Dry Separation (07:06)
05 Avoid Bass Build Up (05:28)
06 Reverb Sends & Returns (05:32)
07 Using Different Reverbs (05:51)
08 Proper Doubling (07:25)
09 Proper Chorusing (05:30)
10 Proper Flanging (04:51)
11 Proper Echo (06:04)
12 Wrap-up (00:51)
Sample files : none
Video Format : MP4
Video : AVC, 1280×720, 16: 9, 30,000 frames / s, ~ 284 kbit / s
Audio : AAC, 44.1 kHz, 96.0 Kbps, 2 channels