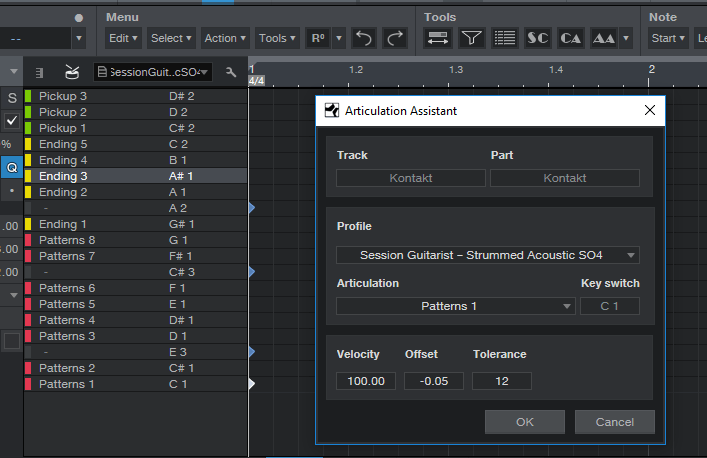 Year / Release Date : 11/30/2018
Version : 2.7.2
Developer : Narech Kontcell
Developer website : Narech Kontcell
Digit capacity : 32bit, 64bit
Interface Language : English
Tabletka : not required
System requirements : Win / Mac
Description : Studio One X is a collection of extensions created and developed by Narech Kontcell for PreSonus Studio One DAW. It consists of two independent parts: the executable library and the library of scripts.
Overview:

Executable Library
The executable library is compatible with 32-bit and 64-bit versions of Studio One v2 and v3 on the Windows platform, and implements the following improvements:

Fullscreen mode with or without the menu bar at the top of the screen.

Modified the behavior of the middle mouse button to pan and smooth zoom action.

Supports 4th and 5th mouse buttons that can be displayed to simulate keystrokes.

The performance indicator indicates the amount of free physical memory and CPU usage.

Auto scroll mode allows continuous scrolling in PRV.

NI Komplete Control Keyboard integration.

Real time chord detection and display.




Scripts Library




The script library is platform independent and is compatible with Windows and OSX systems.

It expands the default settings studio features with a set of new commands and features available from the Studio One X Toolbar (opens with the new X icon immediately installed the script library).
New commands and functions provided by the script library are listed below.
Music teams:

Legato and trim overlaps

Randomize Note Start / Length / Velocity

Humanize velocity

Copy Velocity

Note Doubling in octaves

Note Event Filter

Note Event List

Chord assistant

Articulation Assistant

and others …




Selection command note:

Select All Following With Equal / Similar Pitch / Velocity / Subposition




Track commands:

Track properties

Notebook




Mixer Console commands: