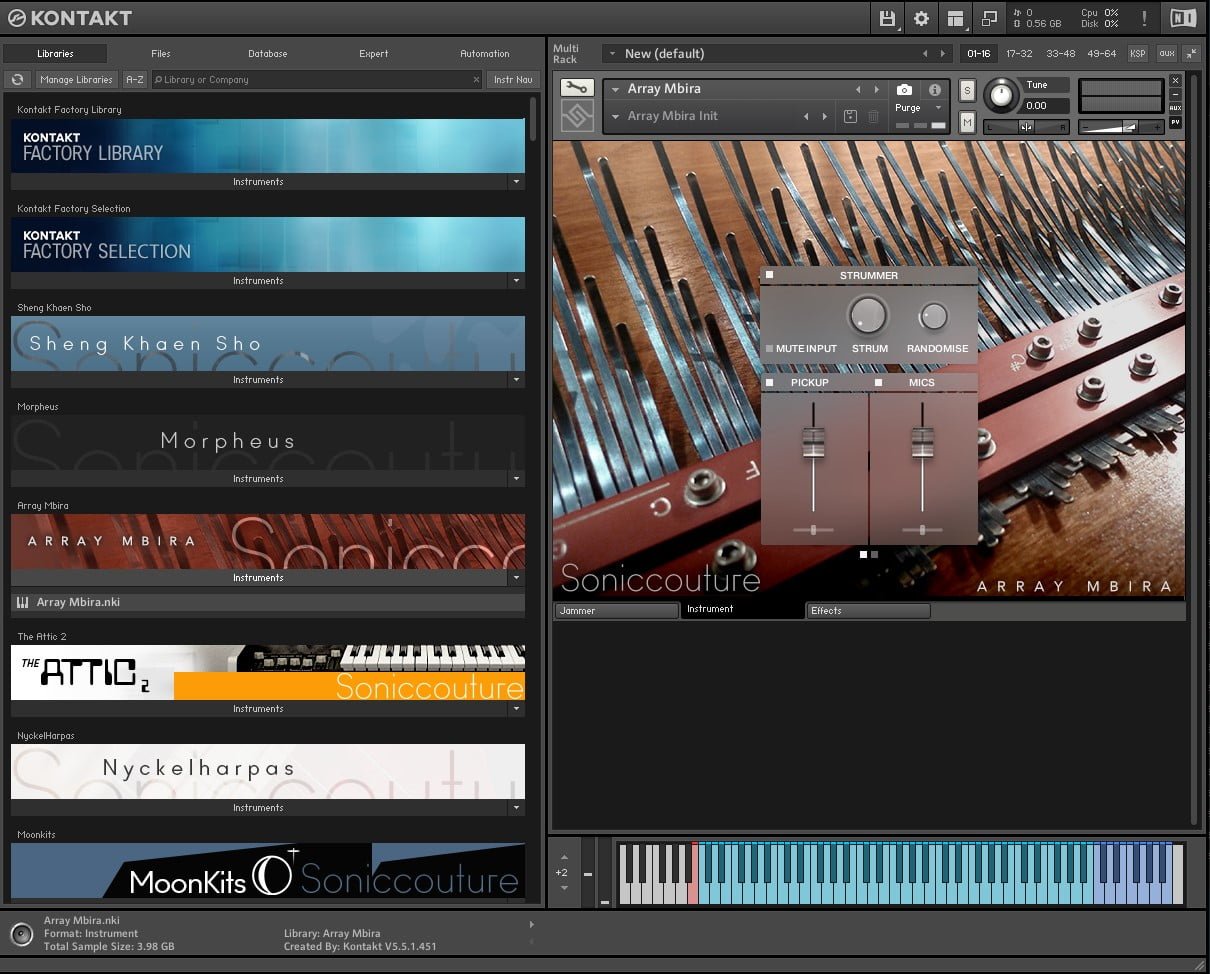 Publisher : Soniccouture
Website : Soniccouture
Format : KONTAKT
Quality : 24 bit 44.1 kHz stereo
---
---
Description : Mbira is a folk instrument native to Africa.
Sometimes they are called "Thumb Piano", "Sanza" or "Kalimba". They are usually home-made and consist of metal teeth attached to a piece of wood that are plucked out with your thumbs. They are mostly small, with a handful of notes.
Array Instruments, created by Bill Wesley and Patrick Hadley, took the concept of this ancient African idiophone to a whole new level, not only in terms of instrument design, but also in terms of sound purity and pitch range.

Requires KONTAKT 5 or KONTAKT 5 PLAYER version 5.5 or later