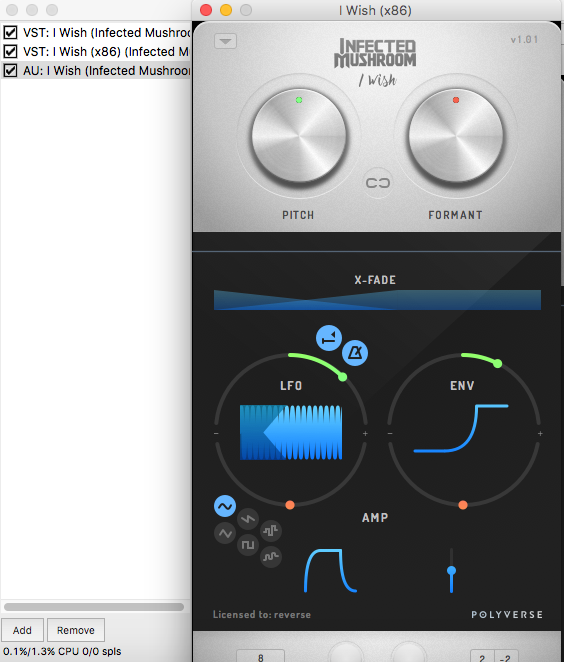 Year of manufacture : 2016
Version : 1.01
Developer : Polyverse Music
Developer's website : Polyverse Music
Platform : iNTEL
Format : VST, AU
Bit depth : 32bit, 64bit
Language : English
Tablet : Serial number or kigeyn (demand emulation WINDOWS)
System requirements : VST / AU plug-in formats
Description : I Wish is a pitch-freezer that will allow you to freeze any sound in time and in pitch, whether it's vocals, drums or even noise. Then with frozen sound, you can make various manipulations and modulate to create extremely musical, mind-blowing effects and sounds unheard of before. This is a synthesizer and an effect in one plugin.

Sponsored Links