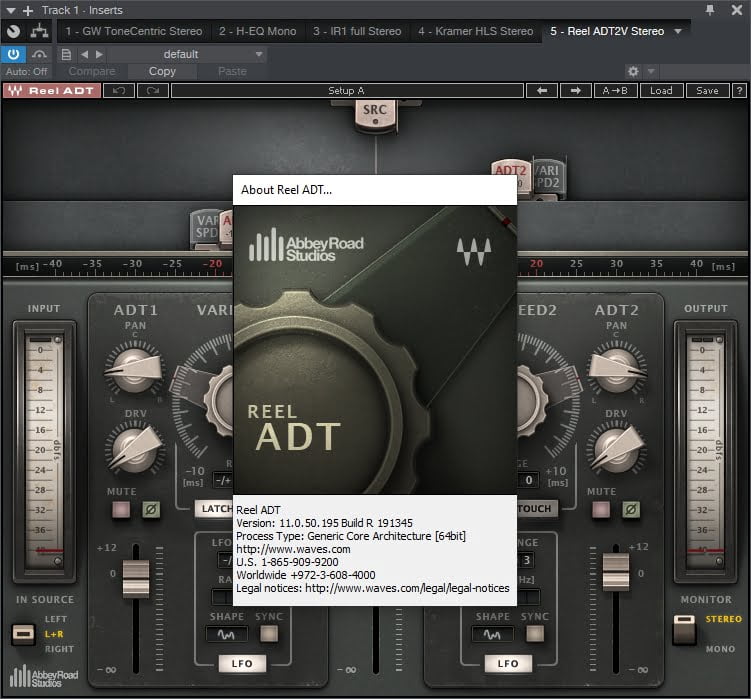 Year / Release Date : 12/18/2019
Version : 11.0.50
Developer : Waves
Developer's site : Waves
Format : STANDALONE, VST, VST3, RTAS, AAX
Bit : 64bit
Tabletka : present R2R
System Requirements : Windows 10 x64
Intel Core i3 / i5 / i7 / Xeon / AMD Quad-Core
Microsoft Visual C ++ 2005-2008-2010-2012-2013-2015-2017
Minimum: 1024×768
Internet connection
---
Description : A completely finished fleet of virtual effects and instruments from A to Z of the highest quality and with support for 64-bit systems! With faster scanning, loading, and processing, Waves V10 opens up new dimensions of the power of high-performance plug-ins. Perhaps the most famous name in the world among manufacturers of professional audio processing effects. Mastering, mixing music, post-production, restoration of audio recordings, dynamic processing, equalization, noise reduction, emulation of classic analog devices – all this is available with the Waves Complete Collection. Waves is the choice of most recording studios. Plugins are rightfully considered to be one of the best and they will instantly connect to your working project and will be immediately ready for work. Update your Waves right now.

New in Version:
December 18th, 2019
Fixed: Various preset related issues. Fixed: Graphic issues in Dorrough Surround under Pro Tools.
December 17th, 2019
Waves Central v11.0.50: Fixed: Wrongly removing old v9 versions (v9.3 / v9.6 / v9.91) in certain scenarios. Several other fixes and improvements.
Installation:
* All launches of installations, kijen, patchers are done on behalf of the administrator during any installation and activation. Nowhere and no folders from where where the installation will be carried out all the way, to the entire address, should not contain cyrillic signs (exceptions are system folders such as Users). Also, the computer name and account must be in Latin. You must be an administrator on the system . In the system by default and without discussion for these plugins, you must have Microsoft Visual C ++ 2005-2008-2010-2012-2013-2015-2017 installed. No need to create nesting dolls from 15 folders and download there. Due to long file / folder names there will be an error during installation. Download to the root of the disk.
Delete previous version . Clear the system of all remaining folders and all entries in the registry.
(C: Program Files Common Files VST3 – WaveShell1-VST3 …
C: Program Files VSTPlugins – WaveShell1-VST …
C: Program Files (x86) Common Files VST3 – WaveShell1-VST3 …
C: Program Files (x86) Common Files – WPAPI
C: Program Files (x86) VstPlugins – WaveShell1-VST …
C: Program Files (x86) – Waves, Waves Central
C: Users NAME – .Waves Central
C: Users NAME AppData Local – Waves Audio
C: Users NAME AppData Roaming – Waves Audio
C: Users Public – Waves Audio)
1. Install Install_Waves_Central.exe
2. Run it c: Program Files Waves Central Waves Central.exe
3. Click Offline Installer, then on Browse under the Install from an Offline installer line and select the DISTRIBUTION folder: Waves – 11 Complete 11.0.50
4. Select the desired plugins from the list except for any libraries (where there will be inscriptions opposite – SD or HD should be gray, not highlighted in blue)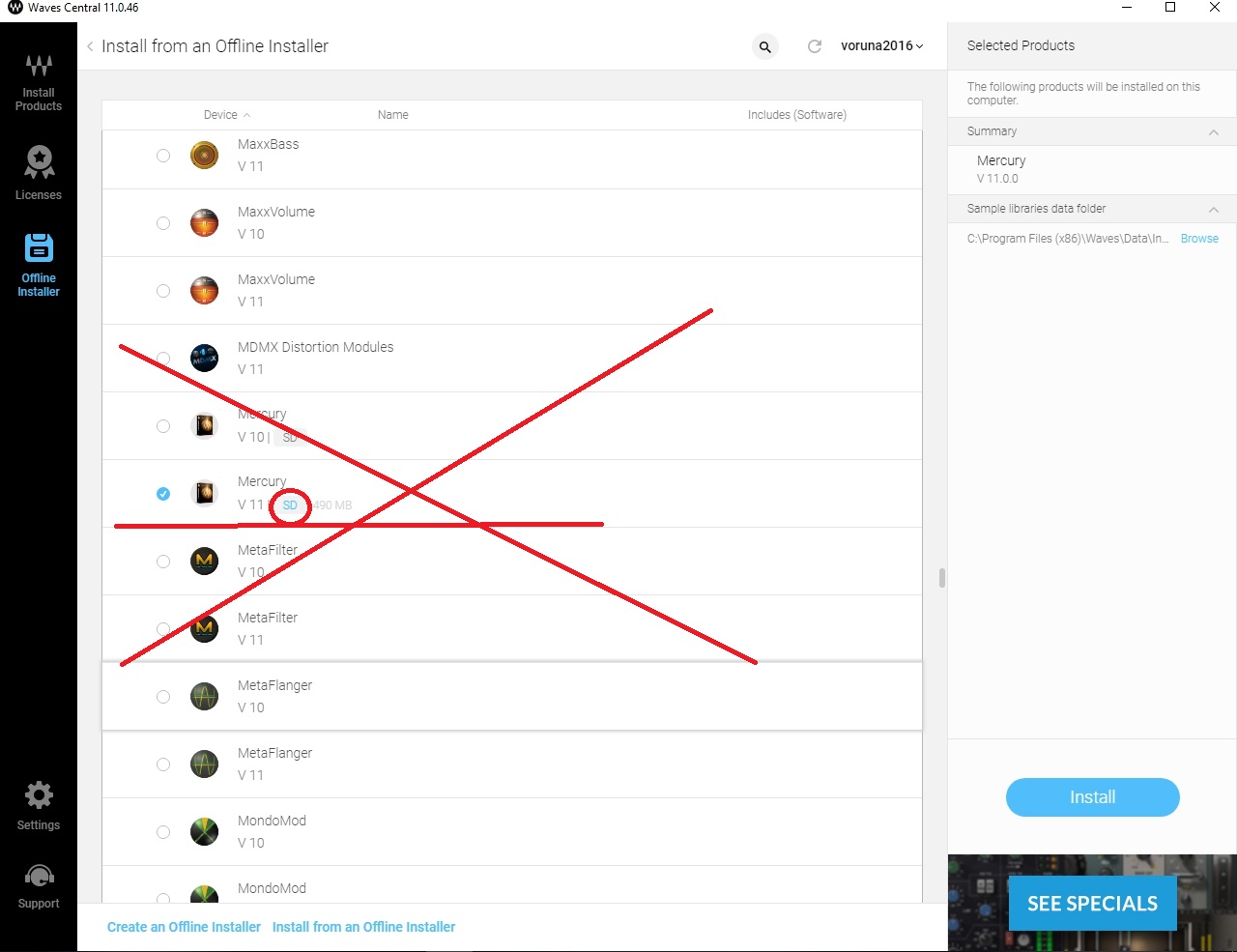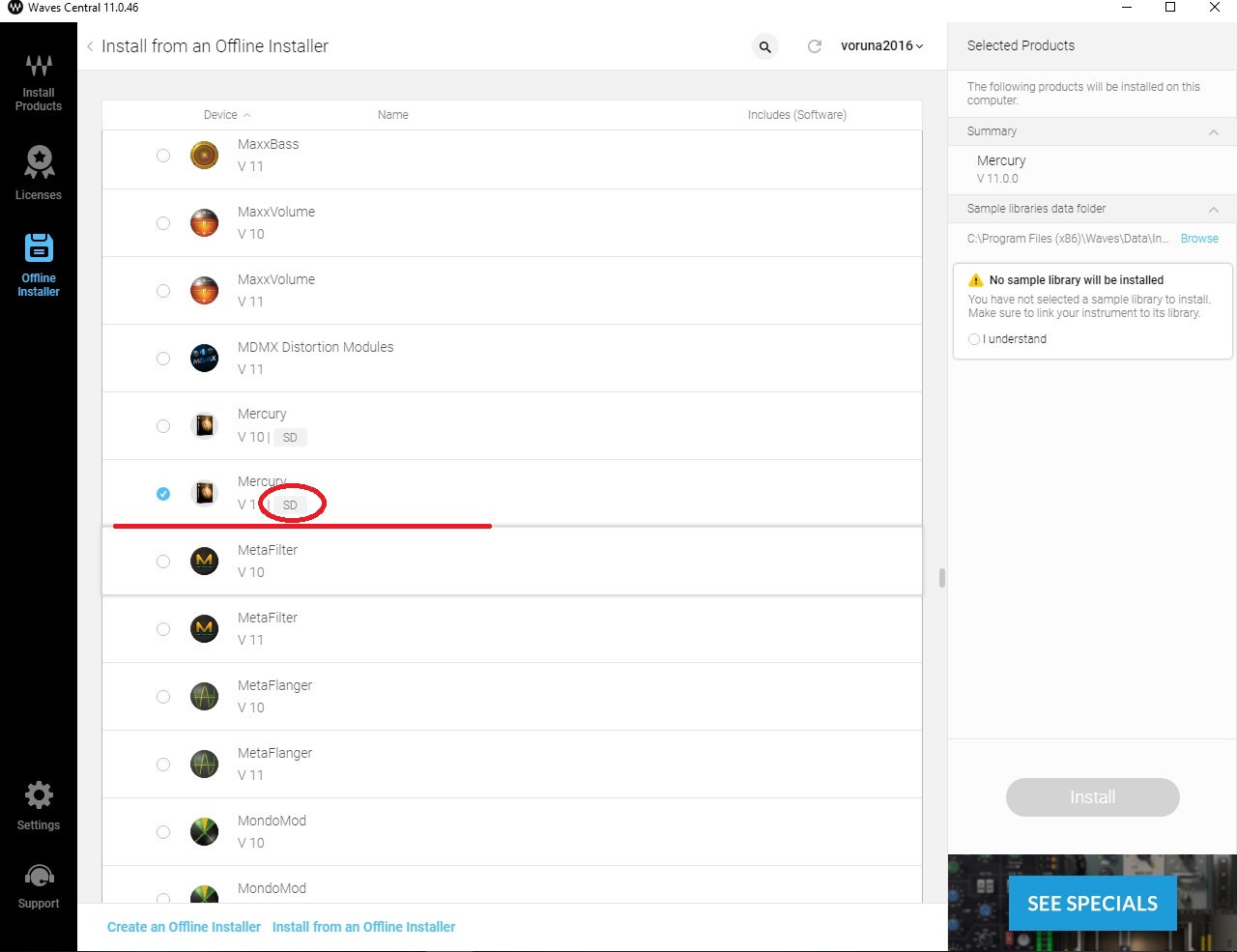 and in the right part of the window click on the Install button.
5. After the installation is complete, apply WavesLicenseEngine.bundle.exe
Recommended list of plugins to install :
Abbey Road Collection, Mercury, SSL 4000 Collection, DTS Neural ™ Surround Collection
Abbey road studio 3
IMPusher
Nx.bundle
and tools
Clavinet.bundle
Electric88.bundle
Electric200.bundle
Flow Motion.bundle
GrandRhapsody.bundle
Bass slapper.bundle
Tool libraries download separately. When choosing what to install, libraries are not selected unless you plan to use the tools. If you plan and want the libraries to be installed immediately with the plugins, then the downloaded Instrument Data folder with them must be placed in … Distribution Waves.10.Complete.vXXXX Waves Installers V10, and in this case they should be noted in Wave Central.