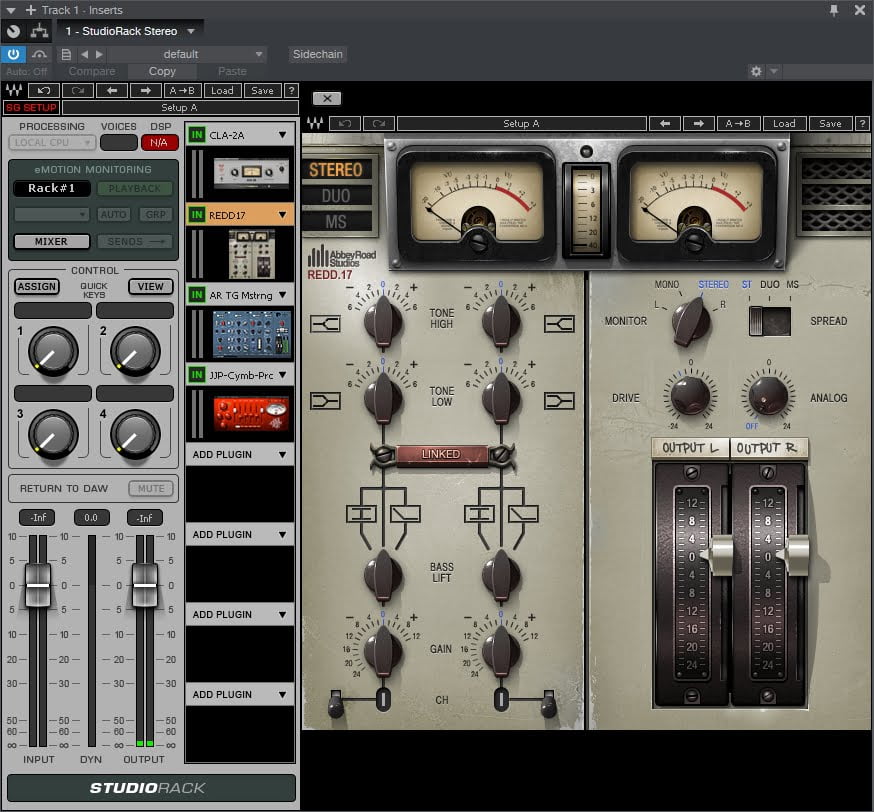 Year / Release Date : 05/27/2019
Version : 5/27/2019
Developer : Waves
Developer website : Waves
Format : STANDALONE, VST, VST3, RTAS, AAX
Digit capacity : 32bit, 64bit
Tabletka : present
System requirements : Win.
Intel Core i3 / i5 / i7 / Xeon / AMD Quad-Core
Microsoft Visual C ++ 2005-2008-2010-2012-2013-2015-2017
MacOS 10.11 or Higher
Intel Core i3 / i5 / i7 / Xeon / AMD Quad-Core
Minimum: 1024×768
MAC: Intel Core i3 / i5 / i7 / Xeon / AMD Quad-Core
8 GB RAM
Description : A fully finished park of virtual effects and instruments from A to Z of the highest quality and with support for 64-bit systems! With faster scanning, loading and processing, Waves V10 opens up new power measurements for high-performance plug-ins. Perhaps the most famous name in the world among manufacturers of professional audio effects processing. Mastering, mixing music, post-production, restoration of audio recordings, dynamic processing, equalization, noise reduction, emulation of classic analog devices – all this is available from the Waves Complete Collection. Waves is the choice of most recording studios. Plug-ins are considered to be among the best and they will instantly connect to your working draft and be immediately ready for work. Upgrade your Waves right now.

New in version:
DiGiCo SD SoundGrid interface (9.7.99.1065) Firmware and software for DiGiCo Quantum consoles:
Support for Sync-over-Ethernet (SOE) for Quantum engines only
Fixed: Audio glitches on some Quantum engines
Installation:
* All launches of installations, Kidens, patchers are made on behalf of the administrator for any installation and activation. Nowhere and no folders from where / where the installation will be carried out all the way, throughout the address, should not contain Cyrillistic signs. Also, the computer name and account must be in Latin. You must be an administrator on the system.
Uninstall the previous version. Clear the system of all remaining folders and all entries in the registry.
(C: Program Files Common Files VST3 – WaveShell1-VST3 …
C: Program Files VSTPlugins – WaveShell1-VST …
C: Program Files (x86) Common Files VST3 – WaveShell1-VST3 …
C: Program Files (x86) Common Files – WPAPI
C: Program Files (x86) VstPlugins – WaveShell1-VST …
C: Program Files (x86) – Waves, Waves Central
C: Users NAME – .Waves Central
C: Users NAME AppData Local – Waves Audio
C: Users NAME AppData Roaming – Waves Audio
C: Users Public – Waves Audio)
From the Patch folder, apply as administrator WavesLicenseEngine.bundle.exe
If an error occurs during installation, delete the cache folder from DISTRIBUTION Waves 10 Complete vX.xx Waves Installers
The plug-ins from Waves Audio are by far the most complex to install. Carefully read the instructions and before you throw a tantrum and blame everyone around just ask yourself the question: "What am I doing wrong?"