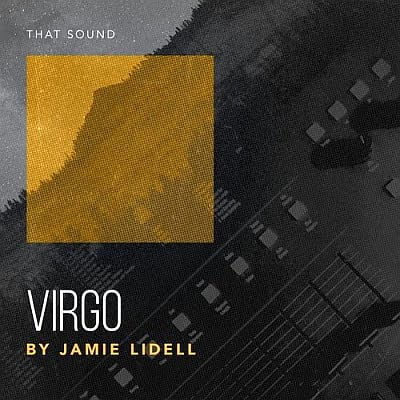 Publisher : That Sound
Website : iwantThatsound
Format : WAV, ABLETON, REASON, EXS24, MACHiNE 2, BATTERY 4, KONTAKT 5
Quality : 24 bit 44.1 kHz stereo
Description : We know what you're thinking: "What is Virgo?" Virgo is the second largest constellation, and it's also the name of the most unusual and incomprehensible drum library in our catalog. No kidding. These sounds are so strange that we thought it would be appropriate to combine them with a name synonymous with heavenly and extraterrestrial. Taken from the personal archives of the producer Jamie Lidell, Virgo paves the way for personal self-expression and creativity.
Jamie is the master of electronic sound. Virgo is an anthology of electronic sounds created with vintage analog technology. Unlike most software applications, Virgo's granularity and rarity result from vintage equipment with an emphasis on the signal chain, rather than on software. Naturally, this means that you can manipulate your plug-ins until the sun goes down and touches those sounds.
Not necessarily your standard prescription for sounds should be "meat and potatoes". We believe that this library is full of seasonings and colors that will bring a full set of flavors and eventually take a place they have never been to. Virgo is not a library for quiet complacency. Rather, it is a library for the brave. The musical thrill seeker wants to take a new set of unconventional, hallucinogenic sounds of drums and combine them with creativity until he is perceived. If it's you, welcome. Originality awaits.
Sponsored Links
Content:
SAMPLES
403 one-shot samples, 100 kicks, 93 snares, 38 hats, 82 fx, 25 claps, 36 percs, and 30 toms
LOOPS
214 total loops, ranging from 70-167 bpms
PRESETS
Ableton, Reason, EXS24, Battery 4, Maschine 2, and Kontakt 5 (full version – presets will not work with the free version of Kontakt).